While experts and weed connoisseurs both agree that marijuana is essential for helping you relax, the medical benefits of the drug should never be taken for granted! Chronic pain can effect mood, stress, and more — and back pain is no joke! However, with the help of some medicinal marijuana, it can be quite easy managing your chronic pain. Different weed strains have different effects. GreenMed knows which top weed strains are going to have the best results for your back pain! Take a look.
Introduction
Finally, you decided to try weed for your chronic pain! There are so many products — indica, sativa, hybrid, vape pens, hash oils, concentrates — how can a beginner know what is the best marijuana strain for pain? According to CannabisReports.org, the effectiveness of any strain for back pain is dependent on the THC and CBD concentration of weed, as well as the user's own physiology. That means you and your friend might experience different highs from the same bowl! According to the experts, here is a list of the best strains for back pain.

Best Marijuana Strains for Pain
Headband: THC = 17-24%, CBD = <1%
Featuring a 60/40 Indica/Sativa split, Headband is a West Coast standard. The strain's name is derived from its unique cerebral effects -causing pressure to the forehead similar to a headband. A "chill high," Headband induces a spacey feeling, making daytime activities a real hassle. The pain relieving effect, however, is great for relaxing the body, making it the perfect marijuana strain for back pain. 
Candyland: THC = 24-29%, CBD = 1%, CBN = 1%
This Sativa dominant weed strain, the aptly named "Candyland" offers a 30/70 Indica/Sativa split and is certain to evoke feelings of euphoria. Popular on the West Coast, Colorado, and Michigan, Candyland is a terrific choice for treating back pain and getting things done. Unlike Headband — Candyland doesn't hinder daytime activities, and leaves you happy and productive!
OG Kush: THC = 24%, CBD = 1%
An American classic from Southern California, the OG Kush features a beautiful 45/55 Indica/Sativa split and a impressively high THC levels! Typically the go-to medical marijuana for back pain, OG Kush's heavy body high is great at treating nausea as well. Featuring a pine aroma and wood taste, the OG Kush is quite flavorful and earthy.
Bubba Kush: THC = 27%, CBD = 0-1%
A mysterious strain hailing from the Hindu Kush mountains, the Bubba Kush is 100% Indica, making it the quintessential "couchlock" strain. The Bubba Kush is excellent for back pain, but not during the daytime… that is, unless you want to sleep all day! In addition, the abundance of trichomes makes this strain especially sticky!
Skywalker OG: THC = 20-25%, CBD = 2%
Featuring a 85/15 Indica/Sativa split, the "Skywalker OG Kush" leaves you totally couch ridden with a severe case of the munchies. However, a head-in-the-clouds euphoria kicks in before inducing a deep, peaceful sleep. While certainly perfect for back pain relief, Skywalker is also terrific for treating chronic stress, and insomnia.
Conclusion
There you have it! GreenMed's top picks for best weed strains to treat back pain, and other chronic pains. Whether smoking these marijuana strains or utilizing a vape pen, these top weed strains will get the job done!
For more information, be sure to consult with your doctor. Don't forget CBD Oil for your pain management if you don't want to inhale vapors! GreenMed is here to make your weed experience pleasant and easy. Providing you with information and weed delivery when leaving home hurts too much!  GreenMed — Cannabis Simplified.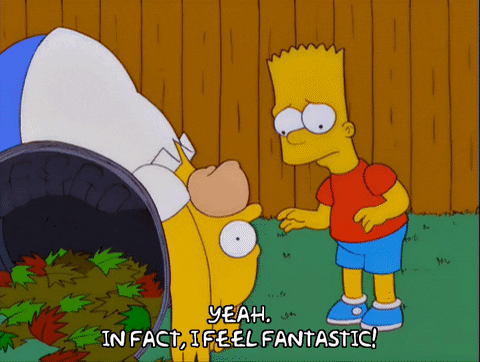 WARNING!

None of the authors, administrators, or anyone with GreenMed, is any way whatsoever, responsible for your use of the information from links or directly within these web pages.
Laws regarding recreational marijuana are constantly changing! Always consult your local authorities or attorney for professional advice!